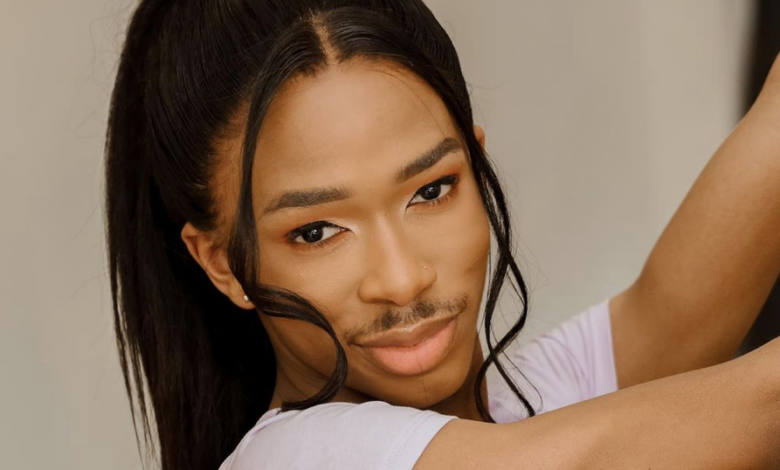 Lasizwe Clapsback At Men Who Are Concerned About His Manhood. Lasizwe has just slammed men who are dedicated to finding out where he stores his manhood, when he goes full on glam, and has questioned their sexuality.
This after the YouTuber posted a snap of himself on twitter, in a black and green bodysuit, looking like a snack.
Lasizwe's received many compliments of how gorgeous he looked, whilst trolls came wanted to know where and how he hides his manhood" under such tight clothing. 
Knowing Lasizwe for being a spicy one, the reality star took to Twitter claiming that men who focus on other men's private body parts are low key gay . 
He further questioned why another straight man would make it their mission to investigate where another man tucks his penis, pointing out how dodgy that is.
"How do you zoom in and ask about another man's d*** as a "straight" man?" he said.